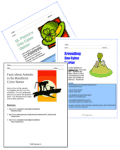 Web Quests Ready-to-go!
- 340+ Pages
- Just Click and Print!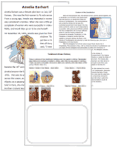 Ultimate Social Studies Series
- Over 2,900 Printables
- For All Grade Levels
Social Studies Web Quests
Web Quest Maker | What's A Web Quest, You Ask?
A Trip to Colonial America - As your quest begins throughout Colonial America, you will journey through the times of great unrest molding how America began.
Aboriginal Legends - Myths and legends exist in every culture. There are Greek legends, Egyptian legends, Roman legends, Japanese legends, and Aboriginal legends.
Aesop's Journey - You are traveling to Ancient Greece to investigate how Aesop began his career of writing fables.