Super Rubric Makers
- Great Rubrics Instantly!
- All K-12 Subjects
Instant Puzzles Makers Too!
- Create Worksheets
- Endless Puzzles
Classroom Materials Makers
The generators below will allow you to make classroom materials by filling out a simple form. The materials are made instantly and can be printed directly from your computer. Your creations are exclusive to you. If you would like to keep your creations, save them when you make them.
Language Arts Worksheet Makers
- Worksheets In Seconds
- Over 30 Types Of Sheets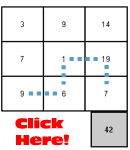 Math Worksheet Makers
- Over 200 Formats
- Kids Love It!