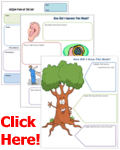 Forms For Teachers
- Quick and Easy
- Print and Go!
Printable Worksheets
- 50,000+ printables
- Save Time Now!
Printable Forms For Contacting Parents
Contacting home is often difficult. In some situations you may need to contact over 150 homes. Using these quick and simple forms for keeping in touch with parents and guardians.
Teacher Resources on Communicating With Parents