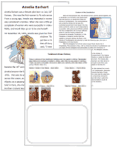 Ultimate Social Studies Series
- Over 2,900 Printables
- For All Grade Levels
Need Tons of New Worksheets?
- 50,000+ printables
- Super Timesaver!
Proud To Be An American Teacher Guide
These resources are great for preparing for America's independence day or any United States based unit. We feature all of our top United States related materials. If you are looking for information on particular States, just check our States of America guide.
Teacher Worksheets
Teacher Worksheets Packs
American Songs
America Bulletin Boards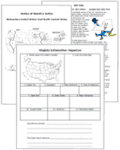 50 States of America Series
- All 50 States of America
- Great Reading Activities
Middle Atlantic States Series
- Northeastern United States
- Maps, People, Stories
American Lesson Plans
American Web Quests
American Life