Lesson Plans and Teacher Timesavers
- Huge Collection
- Instant Lessons
Instant Puzzles Makers Too!
- Puzzles in Seconds!
- For All Subjects
Printable Teacher Songs
You can make over 50 different types of puzzles with our Make Worksheets program. It is definitely worth a look. You can use our basic worksheet makers.
Back To School Songs
Bees, Here In The Classroom, I'll Be On Vacation, One Hundred Days In My Class, Our Classroom, Time For School, Time to Say "Bye"
Christmas
Deck The Halls, Frosty the Snow Man, Jingle Bells, Oh Holy Night, Silent Night, Grandma Got Run Over by a Reindeer, Rudolph The Red-Nosed Reindeer
Halloween
Humphrey The Blue-Nosed Pumpkin, Old Witch, Old Witch, First Day of Halloween, Pumpkin Bells,We Three Ghosts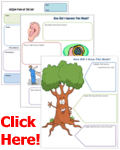 Busy Teacher Forms
- 600 Instant Forms
- For All Grade Levels
Endless Worksheets
- 50,000+ printables
- Save Time Now!
Hanukkah Songs
Dreidel, Spin, Spin, Spin, Hanukkah, Who Can Retell
Martin Luther King Jr. Songs
Dr. King, Free At Last, Freedom, Freedom Let it Ring, Martin Luther King's Dream, Martin's Cry
Olympic Songs
Australian National Anthem , English National Anthem, Ireland's National Anthem, Oh Canada! , The Star Spangled Banner
Proud to be an American Songs
America the Beautiful, My Country 'Tis of Thee, The American Way, The Star Spangled Banner, This Land is Your Land
Science Songs
Dinosaur, Hibernation Song..., Rain Forests, Reduce, Reuse, Recycle, Short Songs, Spring Songs
St. Patrick's Day Songs
I'm a Little Leprechaun, Leprechaun, St. Patrick's Day, The Leprechauns are Marching, The Wearin' O' the Green
Thanksgiving Day Songs
Fun Songs, Medium Songs, Short Songs,Turkey in the Straw, Turkey Songs
Winter Related Songs
A Chubby Little Snowman, Hibernation Song..., The Frost Song, The Snowman, The Winter Pokey
Other Great Related Materials