Super Rubric Makers
- Great Rubrics Instantly!
- All K-12 Subjects
Instant Puzzles Makers Too!
- Create Worksheets
- Endless Puzzles
Teacher Tools
We have tons of tools for teachers that make it simple to create great classroom materials. In addition to our membership tools, we offer hundreds of free resource tools that will help you prepare for your classroom lessons. The following tools are available as a free teacher resource:
Free Printable Page Builders
Free Teacher Technology Tools
Language Arts Worksheet Makers
- Worksheets In Seconds
- Over 30 Types Of Sheets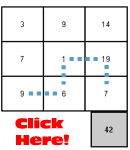 Math Worksheet Makers
- Over 200 Formats
- Kids Love It!
Free Teacher Helpers and Timesavers
Printables, Puzzles and Worksheet Maker For Platinum and Supreme Members
Free Worksheet Makers