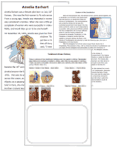 Ultimate Social Studies Series
- Over 3,000 Printables
- For K-12 Grade Levels
Super Puzzles Makers
- Worksheets, Rubrics
- Puzzles! You Name It!
Available Teacher Resource Guides on Countries and Continents
There are just under 200 recognized countries in the world stretched over Africa, Antarctica, Asia, Australia, Europe, North America, and South America. In this section of our site we review and ton of resources related to a country or and the various continents.