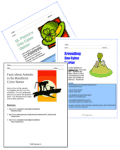 Web Quests Ready-to-go!
- 340+ Pages
- Just Click and Print!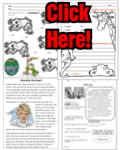 50,000+ Printable Worksheets
- For Grades K-12
- Teachers Love It!
Which Is Better: School Online or a Standard Education?
Do you have children and you are now concerned about how to provide them the best kind of education possible? Presently, you are now given the option to either send your kids to a school to undergo a standard education or allow your kids to stay at home and make them study online. The choice is actually yours. However, you have to make sure that you weigh the pros and cons of these two options so you will be able to pick the best kind of education for your child.
Online education has now become a popular choice for Americans because of their hectic and stressful lifestyles. There are actually a lot of reasons why you need to consider enrolling your child to an online school. The first is that it is more convenient than that of standard education. This is perfect not only for kids but also for busy adults who want to learn something more. If you are a part of these adults, then expect to completely eliminate all of the stress linked to going to a classroom because you can study at the comforts of your own home. The best thing about this is that you can learn at your own pace. If you are a single parent who has a hectic schedule because you are trying to support the needs of your family, then expect online education to be perfect for your kids.
Online schools are also proven to be cost-effective. In comparison to standard school programs, online education is proven to be cheaper. You will be required to pay cheaper tuition fees. Aside from that, you can also expect to save a substantial amount of money since the learning materials that you need are downloadable. You will no longer be required to purchase printed reference books. The fact that you will no longer travel just to send yourself or your kids to school is also considered to be great as you do not need to set aside a budget for transportation.
Another advantage of online schooling is that it allows students to attend their online classes wherever they are so long as there is internet connection. This means that online schools can be easily accessed without any interruption. If you allow yourself or your kids to enroll in this school, then you are given the option to choose your study place. It could either be your room, a library or an internet café. The good thing about this is that online students can actually study without being interfered by surrounding noise and this makes the process of learning easier for them.
However, there are also disadvantages to online schools especially when compared to that of a standard education. Unlike standard education which requires its students to be in their classrooms, online schools have less social interaction. Most of the time, online students only communicate to their instructors and peers through chat, email, forum and text. There are also times when webcams are used for video communication. Because of this, you can expect to have the least amount of physical classroom interactions. This will allow you or your kids to have weak social interaction skills since online students are not trained to interact with others unlike when enrolled in a physical classroom.
Online students can also experience limited support. The support can never be expected to be provided in an instant. This results to you having to take your own initiative when it comes to completing certain projects, reports and assignments. The worst part about this is that online students do not have anybody to push them in meeting their deadlines. If you or your kid needs support from the online school, then you will be required to either post your questions at the school's message board or send email messages to your instructors. You will need to wait for their response and this is considered to be extremely unfavorable for you. This is the main reason why others still choose to go for a standard education.