Teachnology
To Print the Worksheet: Scroll Down And Click On The "Printer" Icon.
Worksheet Viewer Page
Just Scroll Down To View and Print.
When you are done, just click "Back" on your browser.

Should be a breeze, but if you have trouble check the bottom of this page.
| | |
| --- | --- |
| Name ________________________ | Date ____________________ |
Spring Spiral Puzzle Worksheet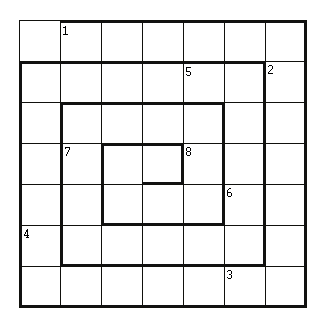 CLUE (DEFINITION) :

1 a gradual increase in size and development

2 to briefly pass water or soil over something

3 a plot of ground where flowers, fruits, or vegetables grow

4 a thriving, healthy condition


5. to be freed from the physical effect of cold

6. changing from a solid to liquid state

7. a growing plant. Usually found in the ground

8. to begin to grow

Powered by: The Online Teacher Resource (www.teach-nology.com)
© Teachnology, Inc. All rights reserved.
Thanks For Visiting TeAch-nology.com!