Teachnology
To Print the Worksheet: Scroll Down And Click On The "Printer" Icon.
Worksheet Viewer Page
Just Scroll Down To View and Print.
When you are done, just click "Back" on your browser.

Should be a breeze, but if you have trouble check the bottom of this page.
| | |
| --- | --- |
| Name _______________ | Date _____________ |
Mother's Day Sprial Worksheet Puzzle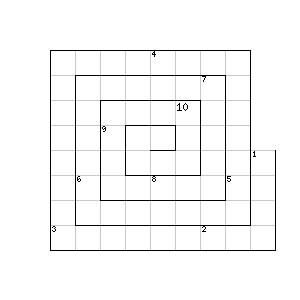 1) when a mother brings a baby into the world

2) the characteristic of minding after an object and keeping a watchful eye

3) the process of interacting with others via voice or written contact

4) the female offspring in relation to a mother and father

5) to furnish or adorn with so
6) to be fully invested in a certain premise with a sole focus

7) a group of people related either by blood or informally through close interaction

8) to offer one's services as a way to relieve a burden from another

9) to have a close intimitate relationship with an object

10) the process of raising offspring via education and support
Powered by: The Online Teacher Resource (www.teach-nology.com)
© Teachnology, Inc. All rights reserved.
Thanks For Visiting TeAch-nology.com!