Meeting New Vocabulary Words Organizer
How To Use It:
We highly recommend this for every subject at all grade levels. If there is just one vocabulary word that a number of students are having trouble with, you want to print this one right away!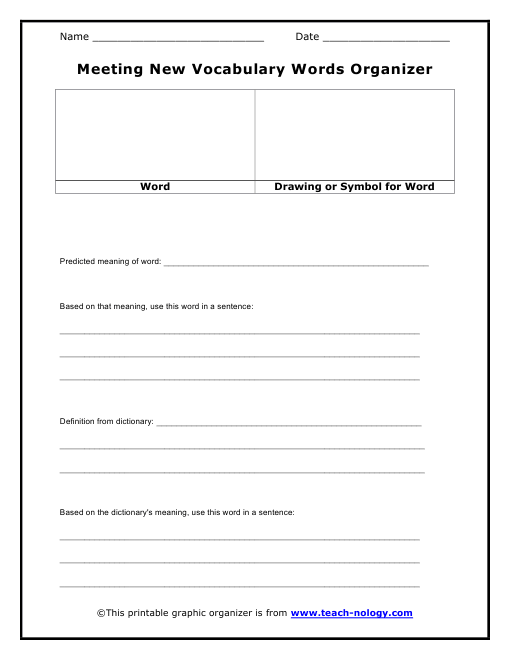 Classroom Organizers Set
- Teachers Love It!
-Make It Easy!
Language Graphic Organizers 2
- A Huge Help!
- Save Time Now!