Theme Comparison Organizer
How To Use It:
This is kind of like a flattened Venn Diagram. I usually use this form of an organizer to lead up to Venn Diagrams. The only main difference is that this organizer leads students to a conclusion. It can be used to help in decision making.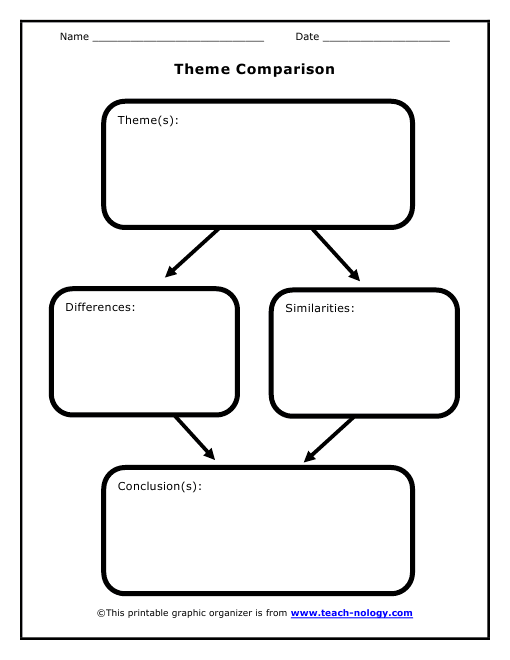 Classroom Organizers Set
- Teachers Love It!
-Make It Easy!
Language Graphic Organizers 2
- A Huge Help!
- Save Time Now!