4 Suitcase Sorting Organizer
How To Use It:
They make wonderful name tags for travel related activities and projects. They are primarily used to help students sort items in 4 groups.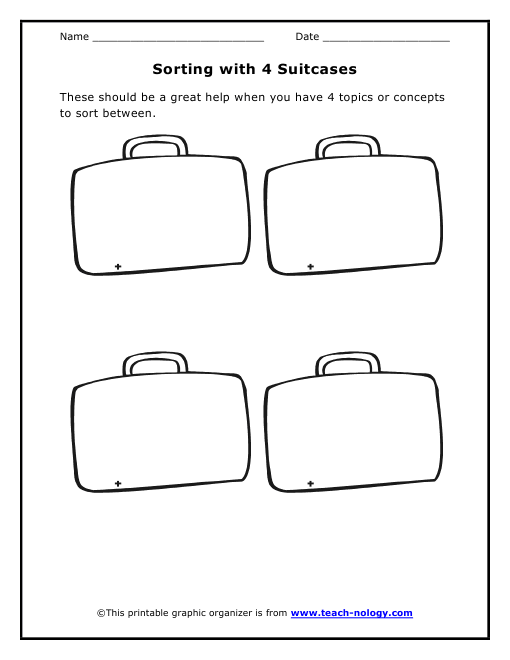 Classroom Organizers Set
- Teachers Love It!
-Make It Easy!
Language Graphic Organizers 2
- A Huge Help!
- Save Time Now!