SQ3R Reading Graphic Organizer
How To Use It:
The SQ3R reading method has been documented to greatly improve reading comprehension. This organizer helps outline all aspects of the method.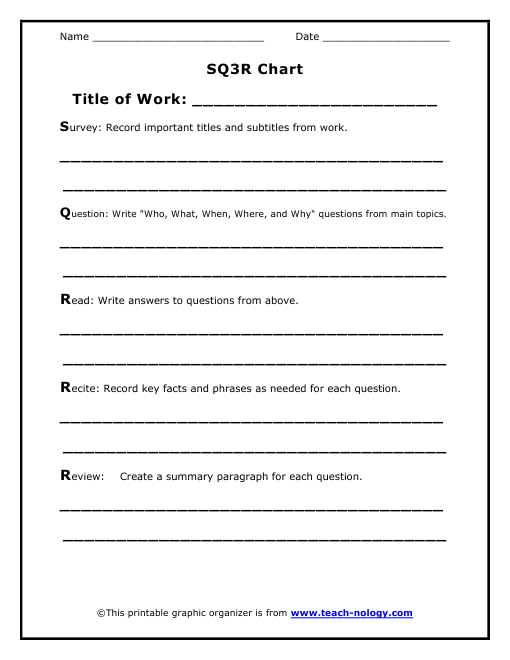 Classroom Organizers Set
- Teachers Love It!
-Make It Easy!
Language Graphic Organizers 2
- A Huge Help!
- Save Time Now!