Printable Double C Organizer
How To Use It:
When you need to visualize two sides of an argument, this is your printable. You can use it as Pro versus Con map too.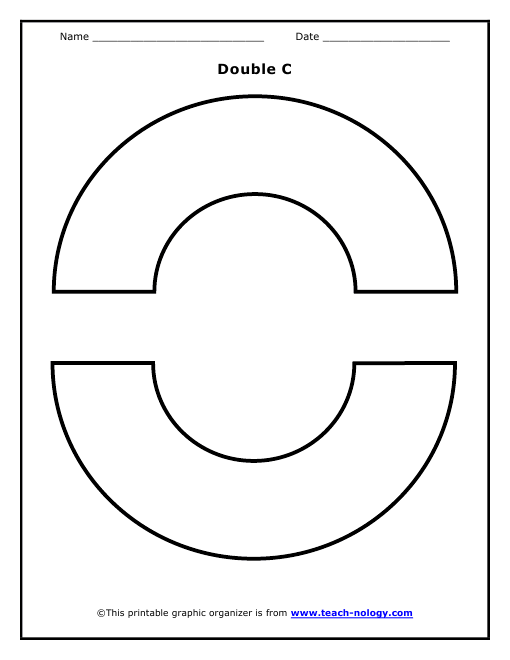 Classroom Organizers Set
- Teachers Love It!
-Make It Easy!
Language Graphic Organizers 2
- A Huge Help!
- Save Time Now!