Multiple Intelligence Lesson Planning
How To Use It:
When you are planning your next lesson, you should try using this to make sure you accommodate all learning styles. It really helps you open your eyes.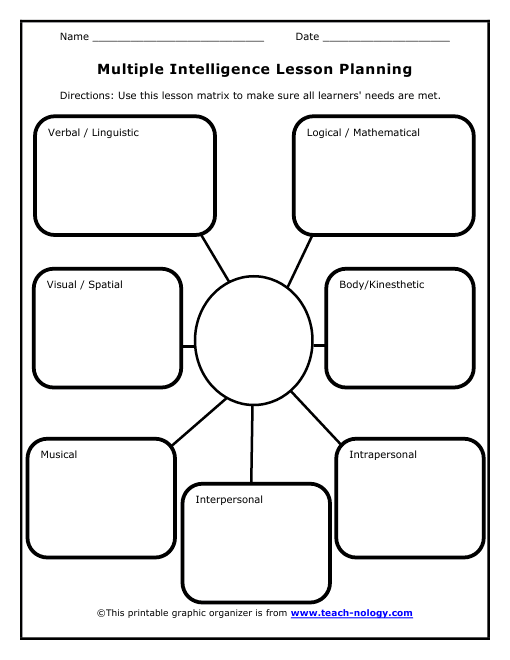 Classroom Organizers Set
- Teachers Love It!
-Make It Easy!
Language Graphic Organizers 2
- A Huge Help!
- Save Time Now!