KWL Organizer
How To Use It:
KWL organizers are normal used to spark your creative side using inquiry. We have students complete this at the introduction phase of a lesson or unit and then follows you through the completion of that lesson and /or unit. K stands for "What do you already know?" (prior knowledge). W stands for "What do you want to learn?" (students generate their own questions and hopes). L is usually completed at the conclusion of the lesson or unit. L stands for "What Did I Learn?" (demonstrating knowledge that was gained.)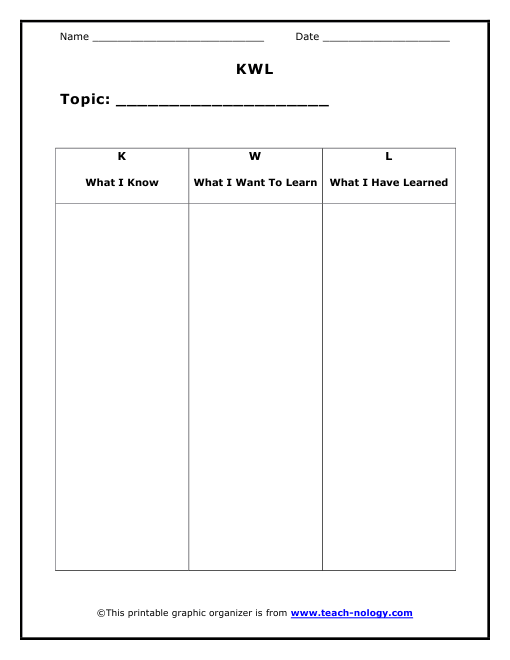 Classroom Organizers Set
- Teachers Love It!
-Make It Easy!
Language Graphic Organizers 2
- A Huge Help!
- Save Time Now!