Printable Concept / Event Map
How To Use It:
We tend to use this one when we are trying to get kids to find a commonality between concepts or events. It very helpful for current events.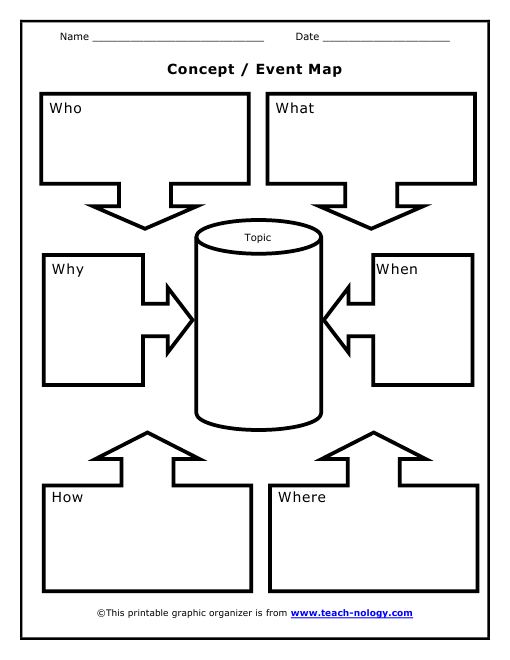 Classroom Organizers Set
- Teachers Love It!
-Make It Easy!
Language Graphic Organizers 2
- A Huge Help!
- Save Time Now!