Printable Concept Web
How To Use It:
This type of web helps you throughly summarize a topic or concept. Place the concept name in the middle and build off of it.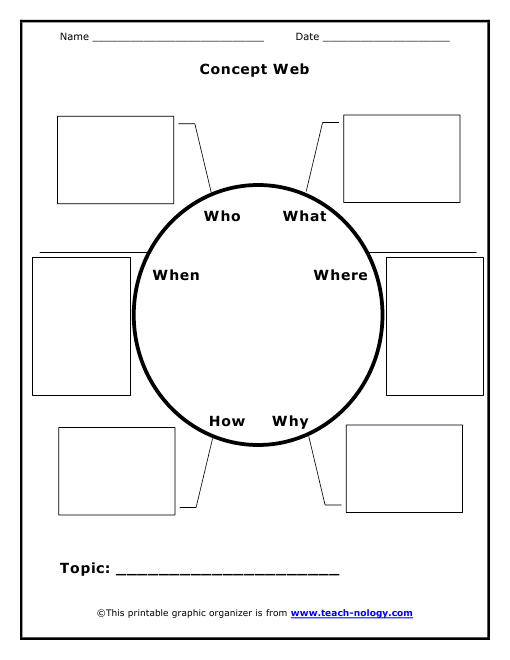 Classroom Organizers Set
- Teachers Love It!
-Make It Easy!
Language Graphic Organizers 2
- A Huge Help!
- Save Time Now!