7 by 7 Bingo Card
How To Use It:
Here is a monster size Bingo card in response to a teacher request. We would advise you to use a maximum of one sentence; or better yetone word in each box.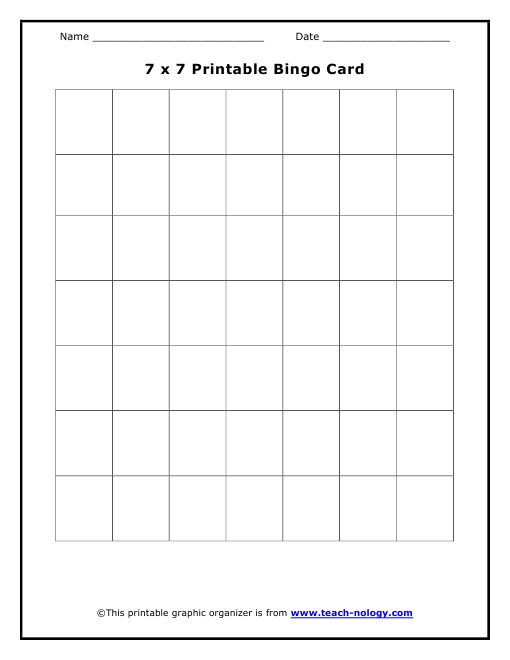 Classroom Organizers Set
- Teachers Love It!
-Make It Easy!
Language Graphic Organizers 2
- A Huge Help!
- Save Time Now!