Inferring The Story From The Title of The Work
How To Use It:
This is a really neat one! Students use the title to determine the plot and theme of the story they are about to read. A really good pre-reading activity.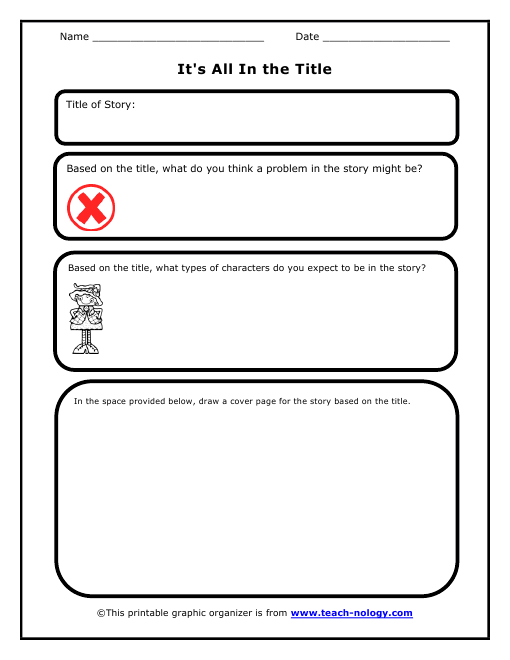 Classroom Organizers Set
- Teachers Love It!
-Make It Easy!
Language Graphic Organizers 2
- A Huge Help!
- Save Time Now!