| | |
| --- | --- |
| Name: __________________________ | Subject: Western Hemisphere |
| | |
| --- | --- |
| Teacher Name: ___________________ | Date: ___________________ |
Natural Resources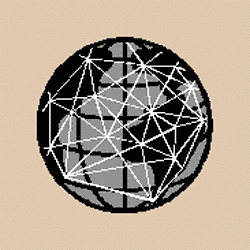 | | |
| --- | --- |
| Introduction: | |
| | Today you will begin researching how humans interact with our environment. |
| | |
| --- | --- |
| Task: | |
| | You will become an expert on a natural resource in Mississippi. |
Process:
You will each research natural resources that are found in Mississippi and will create a poster. Try to find pictures of the resources.

Questions to consider:

1. What is important about your resource?

2. How do humans use your resource?

3. Is your resource renewable or nonrenewable? In other words, will it always be around or can it run out?

4. Where can humans find your resource?

5. Is your resource safe?
Resources:
http://wiki.answers.com/Q/What_are_Mississippi%27s_natural_resources&alreadyAsked=1&rtitle=What_are_Mississippi_natural_resources

http://www.netstate.com/states/links/ms_links.htm

http://www.timeforkids.com/TFK/kids/wr/article/0,28391,107199,00.html

http://www.apples4theteacher.com/usa-states/mississippi/facts/

http://www.sciencekids.co.nz/sciencefacts/earth/mississippiriver.html

| | |
| --- | --- |
| Evaluation: | |
| | Create a poster that tells about the natural resources in Mississippi. |
Conclusion:
On the back of your poster, write a short paragraph describing your research process.

Answer the following questions:

1. Was the topic clear?

2. Did the resources provide answers?

3. What could make this better?
---
This Web Quest is available at www.teach-nology.com