| | |
| --- | --- |
| Name: __________________________ | Subject: Computers |
| | |
| --- | --- |
| Teacher Name: ___________________ | Date: ___________________ |
Internet Safety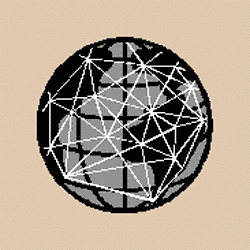 | | |
| --- | --- |
| Introduction: | |
| | The internet opens the door to many options. There is a lot of information that is now only a click away to the user. However, not all information can be trusted to be accurate. There are things to look for to determine if the site is authentic and credible. |
| | |
| --- | --- |
| Task: | |
| | What are some things to look for to know the material/information is accurate? |
Process:
Go to websites and look for things that might make them credible. Look for:
1. Does the URL include a .gov, .us, .org, etc?
2. Did an individual or co-operation create the site? Co-operations are more reliable than a random person.
3. When was the site created/updated? More recent ones are more accurate.
4. Does the website include contact information where the publisher could be reached for questions or comments?
5. What is the purpose of the article? Does it provide unbiased information? Is it trying to sell or advertise a product?
Look at some websites and see if they are qualified as authentic or not. Find at least three websites that are credible and three that you would consider to be non credible.
Resources:
http://www.ehow.com/how_2112227_determine-website-credibility.html
http://www.inforum.com/
http://websitetips.com/articles/marketing/
| | |
| --- | --- |
| Evaluation: | |
| | Evaluate websites you access on the internet and determine if they are credible or not. Create questions that must be answered to cause the site to be reliable. |
| | |
| --- | --- |
| Conclusion: | |
| | As one cruises the available information out there accessed by the internet, it can be seen that some are trustworthy and some just are not as up to date or correct. Email the websites found during the exercise with an explanation of why you choose those. Also include a reflection of what you learned or how you feel after this exercise. |
---
This Web Quest is available at www.teach-nology.com