| | |
| --- | --- |
| Name: __________________________ | Subject: Holidays around the world |
| | |
| --- | --- |
| Teacher Name: ___________________ | Date: ___________________ |
Brazil's Carnival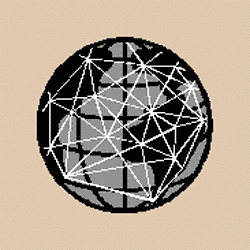 Introduction:
In this webquest we will go on an adventure to Brazil for the annual celebration of Carnival. We will learn about the different ways the holiday is celebrated through song, dance and food.
There will be a group assigned to each of the three elements. You will work with your group and as individuals to create the final project.
| | |
| --- | --- |
| Task: | |
| | Use this webquest to learn about Carnival the different elements of celebration and work with the class to create our own Carnival and teach each other about what we've learned. |
Process:
Start by reading the articles, watching the videos and listening to the music provided about the celebration of Carnival.

Then, use the resources available to learn more about Carnival and to develop and idea for a costume, dance or song that will contribute to our carnaval celebration.
Resources:
General Brazilian Carnival Information:

http://en.wikipedia.org/wiki/Brazilian_Carnival

http://www.youtube.com/watch?v=K3mYDwRTALo

http://www.afropop.org/multi/feature/ID/33/

http://bellsouthpwp.net/l/u/luiscnogueira/Learn_About_Brazilian_Dance.html

http://www.youtube.com/watch?v=c7nrUoIlWSE

http://www.mamalisa.com/?t=es&p=1236&c=35

http://www.mamalisa.com/?t=es&p=209&c=35

http://www.justbrazil.org/brazil/recipes/

http://www.globalgourmet.com/food/kgk/2000/0300/kgk030400.html#axzz12eg9WOk6


Evaluation:
The final product for the webquest will be three parts.

1. A day of feasting and festivities with the whole class.

2. A group power point presentation about the element you learned about.

3. Individual contribution to the class activity. You may cook a dish, create a costume, learn a song or dance to perform during our Carnival
| | |
| --- | --- |
| Conclusion: | |
| | Submit your completed group projects as well as an individual reflection of what you feel you learned, how you felt about working with the group and your favorite part of our Class Carnival. |
---
This Web Quest is available at www.teach-nology.com