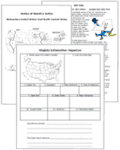 50 States of America
- All the States
- Full Maps
Canadian Provinces and Territories
- All Areas of Canada
- Great Series
Printable North America Worksheets
North America is home to twenty-three countries and just over five hundred-million people. North America is roughly seventeen percent of the world's land mass and is the third largest continent in area. There are great number of sheets below to help students better understand the continent.
North American Maps
North American Writing Paper
Related Teacher Resources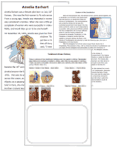 Ultimate Social Studies Series
- Over 2,900 Printables
- For All Grade Levels
Need Tons of New Worksheets?
- 50,000+ printables
- Super Timesaver!