| | |
| --- | --- |
| Name ________________________ | Date ____________________ |
Water Spiral Puzzle Worksheet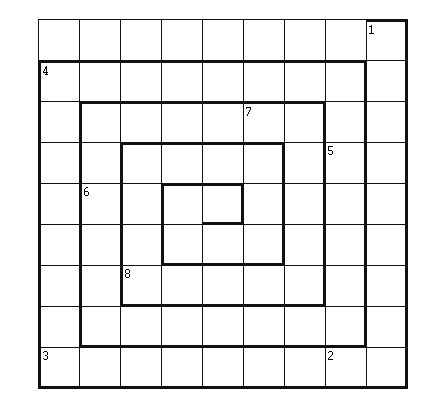 1. A method for landscaping that occurs in arid areas.
2. A layer of earth or rock that contains water.
3. The gradual process of being eroded by natural forces.
4. The process or act of defiling.
5. Sending off moisture in vapor form
6. A region that has little or no rainfall that is usually sandy and without trees.
7. The science that pertains to water in terms of its properties, laws, and how it's distributed.
8. The distribution of moisture in the forms of rain, snow, sleet, ice or hail.
© Teachnology, Inc. All rights reserved.