Big Mac Paragraph Format Organizer
How To Use It:
This is a huge favorite of many teachers worldwide. Yeah, we updated the burger. We call it "Chesse Burger 2.0"!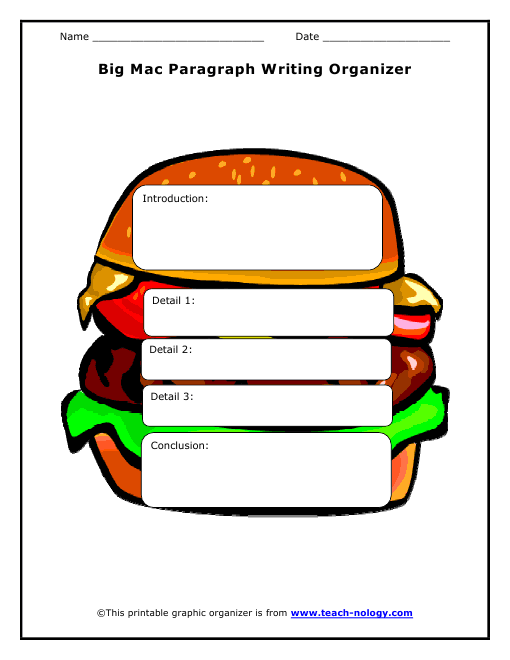 Classroom Organizers Set
- Teachers Love It!
-Make It Easy!
Language Graphic Organizers 2
- A Huge Help!
- Save Time Now!