| | |
| --- | --- |
| Name: __________________________ | Subject: P.E |
| | |
| --- | --- |
| Teacher Name: __________________________ | Date: ___________________ |
Sports I Didn't Know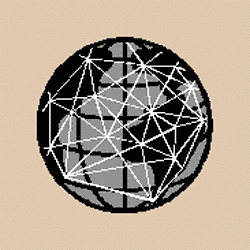 | | |
| --- | --- |
| Introduction: | |
| | You have been chosen to travel anywhere in the world. You may select your destination based on a specific sport or game that you like or by selecting somewhere in the world you have not been. It is highly encouraged to select something you may not be familiar with or something you are curious about. Some may include Chess, Checkers, Monopoly, Cricket, Archery, Bocce Ball, Bowling, Curling, Climbing, Cycling, Karate, Judo, Wrestling, Pool, Darts, Jai-Alai, and Equestrianism to name a few. |
Task:
Task
1. Review or find sports or games that you are not familiar with from other parts of the world.
2. Make a list of places in the world you would like to visit.
3. Find historical facts about your chosen sport/game.
4. Find rules for your sport or game as well as where it is played (indoors, outdoors, grass, walls, etc.)
5. Similarities and differences from the past to the present.
6. Is your sport an Olympic sport?
7. How big/popular is your sport? Is your sport for males? Females?
8. Are there tournaments or leagues for your sport?

Process:
Process
1. Select a location, game or sport that you are interested in.
2. Find and record your information for each of the items listed in the Task Section
3. After Information is gathered, you will write a short paper explaining why you made the decision you did as well as what you have learned from other countries sports.
4. Use ideas and concepts that you have learned and create your own game or activity that you can play at home or in class.
in group situations.
Resources:
Resources
http://www.wikipedia.org/
http://www.historyofgames.net/
http://www.historyworld.net/
http://www.hickoksports.com/index.shtml
http://www.timelineindex.com/content/select/382/912,382

Evaluation:
Resources- 1 point= used only 1 resource
2 points= used 2-3 resources
3 points=used 4+ resources

Paper- 1 point= 1 page explaining why you chose the sport
2 points= 1 page explaining why you picked the sport;some task questions were answered; 2 facts what you learned.
3 points=1 page explaining why you picked the sport; all task questions were answered and 4+ facts what you learned

Game- 1 point= name of game
2 points= Name of game and 4 rules
3 points= Name of game, 5+ rules, brief description and scenario of game

6-9 points = pass
3-5 points = redo
Conclusion:
Conclusion
By completing this, you have become more familiar with an activity that was once foreign to you as well as reinforcing your computer research skills. You should be able to use this information to modify the existing sport or even possibly develop your own game or sport.

---
This Web Quest is available at www.teach-nology.com