| | |
| --- | --- |
| Name: __________________________ | Subject: Science |
| | |
| --- | --- |
| Teacher Name: ___________________ | Date: ___________________ |
Making Magnets Matter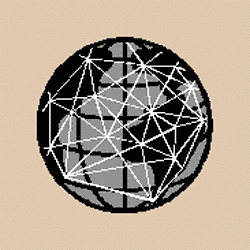 | | |
| --- | --- |
| Introduction: | |
| | Wanted! Calling on young scientist to devise a plan to help save the people of Lacombe from despair. Due to the massive thunderstorm which struck two days ago the inhabitants are without electricity. Working as a group of young engineers, you and your teammates will use your knowledge of magnetism to help generate electricity for a few residents of the town. On your mark, get set, put your thinking caps on! The City of Lacombe is counting on you. |
Task:
-In this activity you will conduct research to find out how magnets and electricity work together. Watch a video about magnets (Caillou magnet madness)
-Understand how electromagnets are built and how they work
-Construct your own electromagnet
-Research how a motor works, its purposes
-Collaborate with your team members to design a electric generating motor for the people of Lacombe.
Process:
1. Use a KWL chart found here(http://www.eduplace.com/graphicorganizer/pdf/kwl.pdf) As a team what do you know and wish to learn about magnets and electricity.
2. Take a quiz at http://www.bbc.co.uk/schools/ks2bitesize/science/physical_processes/magnet_springs/read1.shtml
3.Read about electromagnets go to www.galaxy.net
4.Download the worksheet and use the resources at your station to build your own electromagnet.
5.Create a hypothesis (plan) for generating electricity with magnets.
6.Find out how electricity and magnetism is related.
Learn about generate one Watch magnet generator.
Watch How to Videos from www.amasci.com/coilgen like Build a simple carboard magnet generator.
Experiment with different sizes of magnets, bulbs, wire size etc.


Resources:
www.amasci.com/coilgen
http://electronics.howstuffworks.com/motor1.htm
www.pbskids curious George video(magnets)
http://www.bbc.co.uk/schools/ks2bitesize/science/physical
www.galaxy.net
(http://www.eduplace.com/graphicorganizer/pdf/kwl.pdf)
howstuffworks.com
Magnet madness Caillou (Youtube)




| | |
| --- | --- |
| Evaluation: | |
| | Turn in your worksheet and finished product to the teacher. Be prepared to explain how your magnet motor/generator works and how electricity is generated with the rest of the class. |
| | |
| --- | --- |
| Conclusion: | |
| | What part of the lesson did you find most interesting? Why? Use the evaluation checklist to help you identify how you can have made improvements or be more effecient. |
---
This Web Quest is available at www.teach-nology.com