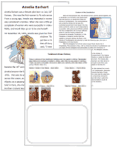 Ultimate Social Studies Series
- Over 2,900 Printables
- For All Grade Levels
Need Tons of New Worksheets?
- 50,000+ printables
- Super Timesaver!
Teaching Curriculum For Social Studies
This area is designed to assist teachers who are creating either a full curriculum or single lesson in the content area of Social Studies. You have to see our full social studies and history workbooks too. Teachers rave about them! Everything is freshly created.
| | |
| --- | --- |
| Lesson Plans | Worksheets |
| Teacher Resources | Printables |
| Rubric Packs | Graphic Organizers |
| Elections and Voting | Explorers |
| Native Americans | U.S. Constitution |
| U.S. Presidents | 50 States of America |
| Inventors and Inventions | Women's History |
| World Leaders | Social Studies Content |
| Teacher Sites | Everything History |